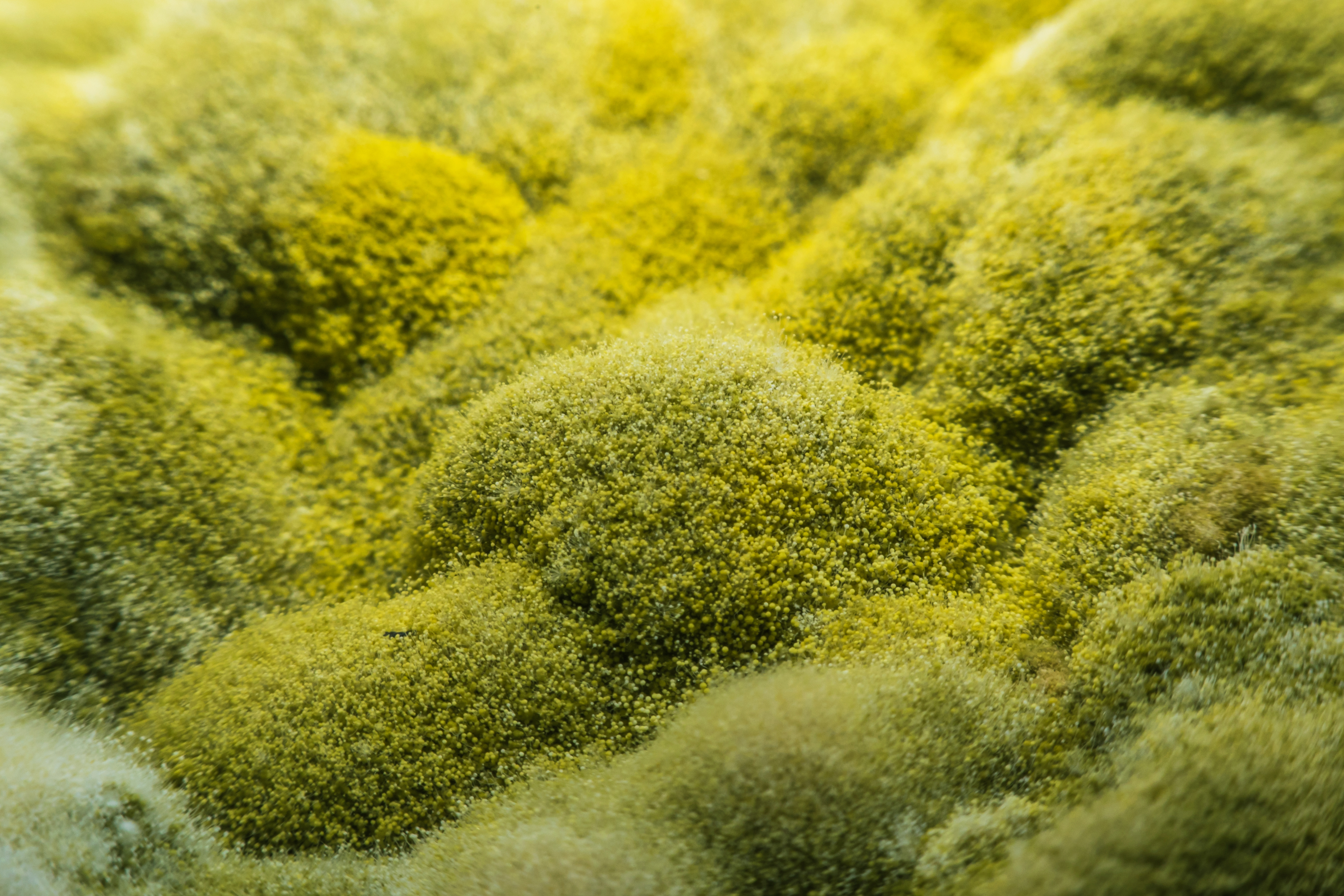 Mold is a term used to refer to fungi that grow in the form of multicellular thread-like structures called hyphae. Mold can be found on the inside, as well as the outside of your home. Mold can grow as a result of flooding, sewage back–up, roof leaks, plumbing leaks, damp basements, over flows from sinks, high humidity, steam from cooking, dryer vents and humidifiers – all damp areas. If problems go undetected or are not restored immediately, mold growth can form and cause a multitude of damages.
Where is it found?
Common places to test for mold are near sinks, walls that may have moisture seep through from the outside (especially concrete walls), windowsills, and areas that may be exposed to flooding or other water damage. Areas that have not dried out within one day are likely to form mold.
One of the most common areas for mold growth is in basements. Be sure to check regularly behind baseboards, carpet padding, carpeted edges – specifically areas that edge concrete walls, behind and under cabinets, and any other areas that may have contact with water or moisture.
If you believe you have mold in your home, there are ways to clean it yourself however, it is best to have it professionally removed and cleaned to ensure that the entire affected area has been found and properly cleaned and disposed of.
Our crews are trained specifically in mold remediation, and will give you the best recommendation for your situation, as each situation differs.
How to test for its presence
As certified mold remediation and removal specialists, we work with clients to test for the presence of mold in buildings and various other sites. We offer a full range of laboratory testing to assess a wide variety of indoor pollutants and contaminants. Inspectors come prepared to not only perform a wide variety of tests, they also bring a deep knowledge of indoor environmental hazards. This experience allows you to avoid the costly mistake of paying for lab testing you don't need.
We can do a number of different tests including (but not limited to):
Airborne Mold Testing – Spore trap analysis
Allergen Screening, including dust mites, pollens and dander
Carpet Sampling
VOC Testing (Volatile Organic Compounds)
Particle Counting
Direct Sampling – Tape lift & bulk samples
Vapor Emissions Testing – Concrete
Bacteria Testing

HOW TO REMOVE IT
As certified mold mediation and abatement specialists, we work with clients to remove mold from buildings and various other sites.
We will ensure all strict guidelines are met in the removal including (but not limited to):
Assessment
Demolition
Critical Barrier HEPA Filtered Negative Pressure enclosure
Sanitize / Disinfect
Drying Work Areas
Antimicrobial Sealing / Coatings
Build Back
Carpet Cleaning and Removal
Surface Cleaning
Duct Cleaning / Sanitizing
As certified mold remediation and abatement specialists, we at RAWK J Services, pride ourselves in helping our customers test for its presence, remove it (if present) and dispose of it safely.